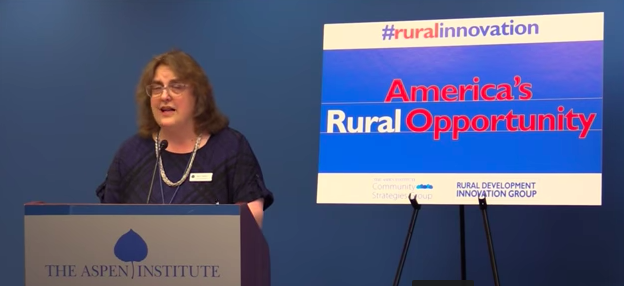 Local Manufacturing Big in Rural America
Local manufacturing matters in rural America, employing more than 3.5 million workers. As rural America's second largest sector, manufacturing employs 14% of rural civilian employees and produces 15% of total rural US earnings – that exceeds the retail sector, and is more than double agriculture's presence in the US rural economy.
After an era of marked decline, local manufacturing in rural areas is on the upswing. Local businesses and nonprofit innovators are re-shaping how manufacturing – and its higher quality jobs so important to family and community prosperity – can stabilize, grow and become a driver in their rural regions. Some rural manufacturers producing new, highly specialized world-class products are also finding it in their self-interest to invest in their workers and community revitalization. Others are creating new corporate structures and regional networks – with worker-owners gaining more stake in business success – to increase the likelihood that businesses will grow locally and not move away.
In every case, partnerships with government, philanthropy and other manufacturers are critical to success. The following presenters, in a session hosted by the Aspen Institute,  highlight how several rural-grown and local-owned businesses and networks are making manufacturing work in rural America. Presenters include:
— Brad Goskowicz, CEO, Microbiologics, St. Cloud, Minnesota
—Dana Jordan, President and CEO, Cascade Rescue Company, Sandpoint, Idaho ·
— Molly Hemstreet, Founder & General Manager, Opportunity Threads
— Tanya Wade, Intake Administrator and Project Specialist, Carolina Textile District, Western North Carolina and surrounding states
— John Molinaro, President and CEO, Appalachian Partnership for Economic Growth
—Deb Markley, Senior Vice President, LOCUS Impact Investing, Chapel Hill, North Carolina