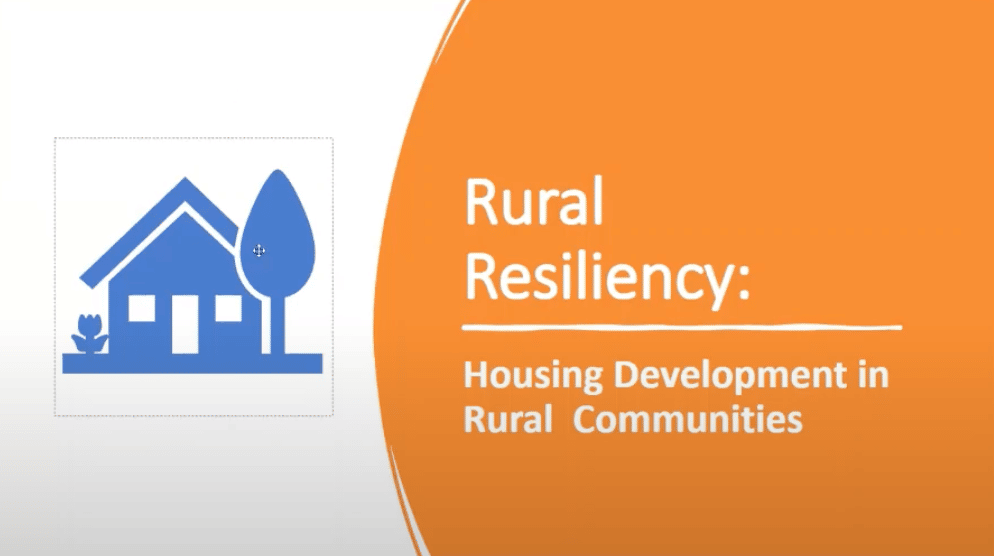 Housing Development in Rural Communities
This webinar is one in a series by Athabasca University (AU) & Alberta's Rural Development Network on community issues in rural contexts highlighting research and best practices that can be adapted to rural communities throughout western Canada.
The panel on housing features Asad Bhatti of RDN, Veronica Madonna of AU, and Stephen Crotty of YWCA Banff. Asad Bhatti, B.Com., CFA, is the Director of RDN's Sustainable Housing Initiative (SHI) and a passionate advocate for cost-effective, innovative, and sustainable housing within rural communities across Canada. With the SHI, which has raised more than $30M in capital investments for affordable housing since 2015, he has co-authored the Step-by-Step Guide to Developing Affordable Housing. Veronica Madonna, OAA, FRAIC, M.Arch, B.E.D.S., B.Arch.Sc., is an award-winning Canadian architect with nearly 20 years of experience with leading architectural firms. She has led mass timber projects including the groundbreaking Net-Zero Emissions Arbour Tall Wood Building for GBC and the Honey Bee Research Centre at the U of G, and collaborated on the Canadian Wood Council Mid-Rise Guide to Wood Construction. Stephen Crotty has been committed to the operations and development of the YWCA of Banff since 2009. As the Capital Projects Officer, Stephen has actively been responsible for the Courtyard Project – 33 units of affordable housing featuring modular shipping containers with universal accessibility units, net zero energy systems and biophilic WELL standard shadowing. He also brings extensive experience in hospitality management and business development to his role.