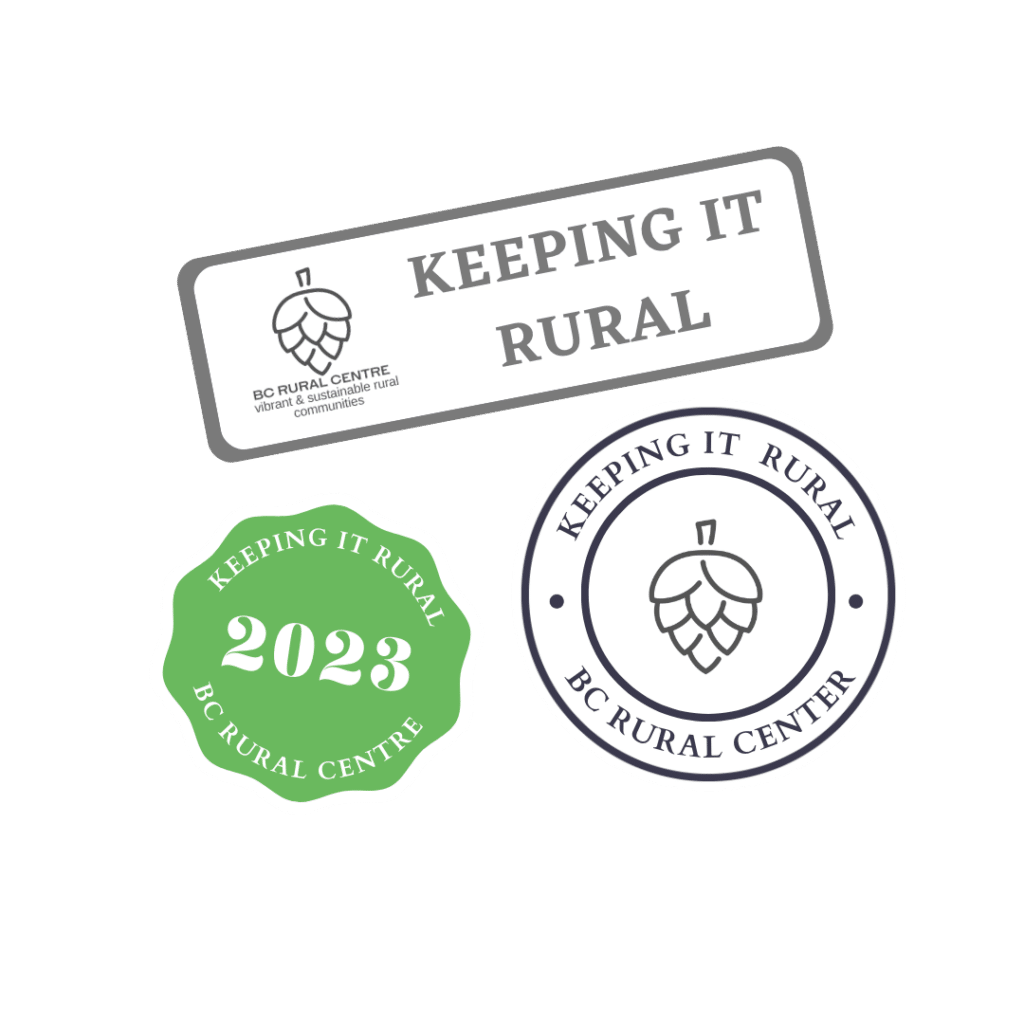 Keeping It Rural Conference…Thank You
Dear Sponsors, Attendees, and Speakers,
On behalf of the BC Rural Centre Society and the Keeping It Rural Conference, I want to extend my heartfelt gratitude for your participation and support. Your presence and contributions made this event a resounding success, and we are incredibly grateful for your commitment to rural communities.
To our sponsors, thank you for your generous support. Your financial assistance and partnership allowed us to organize a high-quality conference and provide valuable resources to attendees. Your dedication to the rural sector is commendable, and we deeply appreciate your investment in the future of rural development.
To our attendees, thank you for joining us and making this conference a vibrant and dynamic gathering. Your enthusiasm, engagement, and willingness to learn made the event truly special. We hope you found the sessions informative, inspiring, and thought-provoking. Your active participation in discussions and networking activities created an environment conducive to sharing ideas and forging meaningful connections.
Last, but certainly, not least, to our esteemed speakers, we are immensely grateful for your invaluable contributions. Your expertise, insights, and passion for rural issues were instrumental in shaping the conference program and inspiring attendees. Your willingness to share your knowledge and experiences is deeply appreciated, and we believe your presentations have empowered our audience with the tools and inspiration needed to drive positive change in rural, remote, and First Nation communities.
We would also like to express our gratitude to the BC Rural Centre Board of Directors, volunteers, and staff members who dedicated their time and effort to ensure the smooth execution of the conference. Your hard work behind the scenes was vital to its success, and we are grateful for your commitment to making this event a memorable experience for everyone involved.
As we conclude the Keeping It Rural Conference, we hope the connections made, knowledge shared, and ideas sparked during this event will continue to resonate and inspire action in the days and years to come. Together, we can work towards creating vibrant and sustainable rural communities that thrive in the face of challenges.
Once again, thank you for your support, dedication, and enthusiasm. We look forward to continuing this journey together and making a lasting impact on rural development.
Sincerely,
The BC Rural Centre Staff & Board