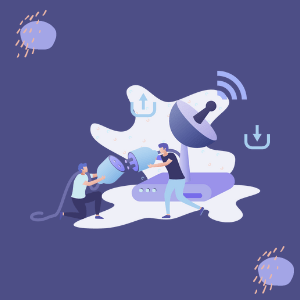 A Digital Divide Persists Between Rural and Urban Canadians
Are you getting the internet speeds you're paying for?
A digital divide persists between rural and urban Canadians. CIRA is mapping this divide through their Internet Performance Test (IPT) platform so they can help communities understand how best to tackle internet access issues in their area—but they need your help!
Run an IPT today! It's fast, easy and will help inform future investments needed to bridge the digital divide in Canada—and help determine if you're getting the speeds you're paying for in the process.
Don't just stop at one test; testing often and on different connections and devices allows us to better understand the real issues impacting internet access in Canada. Help shape the future of Canada's internet.
CIRA's Internet Performance Test is one of the most advanced tests of Internet speed and quality available. It also has the public interest at its core. The test nodes are located in Internet exchange points, rather than within an ISP's architecture. This allows CIRA to measure the actual performance of an Internet connection in real network conditions, closely representing the Internet experience of Canadian users. To assess your Internet performance they are using a test called the Network Diagnostic Test (NDT) provided by M-Lab.
Click here to run a test of your speed today (and often)…