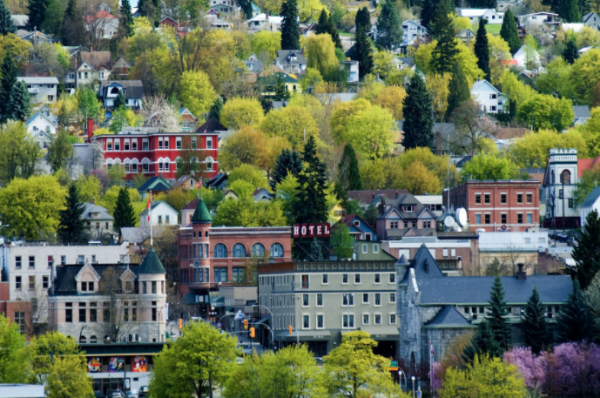 BC Rural Dividend grants over $10 million
On Friday, October 13, the BC Government announced over $10 million in new grants to rural communities through the BC Rural Dividend. Here's the official press release:

The B.C. government is distributing $10.1 million in new grants to help rural communities stabilize their economies and create long-term local employment, Minister of Forests, Lands, Natural Resource Operations and Rural Development Doug Donaldson announced today.
Funding is being awarded to 90 local governments, First Nations and not-for-profit organizations around the province for single (up to $100,000) and partnership (up to $500,000) projects.
Under the special circumstances provision of the program, the B.C. government is providing $758,000 to five projects in wildfire-impacted areas. Under the regular program stream, about $1.7 million is going to communities affected by the 2017 wildfires.
Successful project grants range from supporting rural and Indigenous young entrepreneurs in Northern British Columbia, to a South Kootenay historic trail project that will complete the first two phases of a trail system designed to showcase the area, and a Cariboo-based First Nation who are working to expand domestic sales and international exports of an energy drink.
Projects were assessed and approved based on the following criteria:
Rural communities most in need.
Improved community resiliency and economic strength.
Partnership building and enhanced shared prosperity.
Project feasibility and sustainability.
Economic impact on rural communities.
Attracting and retaining youth.
Innovation in economic development.
As well, over $528,000 in 53 project development (up to $10,000) grants is being distributed to help rural communities complete preliminary project components necessary to pursue larger community projects in the future.
Rural development activities support government's commitment to building a strong, sustainable, and innovative economy that creates well-paying jobs for all British Columbians.
Quote:
Minister of Forests, Lands, Natural Resource Operations and Rural Development Doug Donaldson –
"These new grants will provide much-needed support to rural communities, First Nations and not-for-profit organizations. Going forward, we want to make sure that rural citizens have a voice and will play an integral role in any rural development ."
For more on the BC Rural Dividend and news of importance to rural British Columbians generally, subscribe to our newsletter.