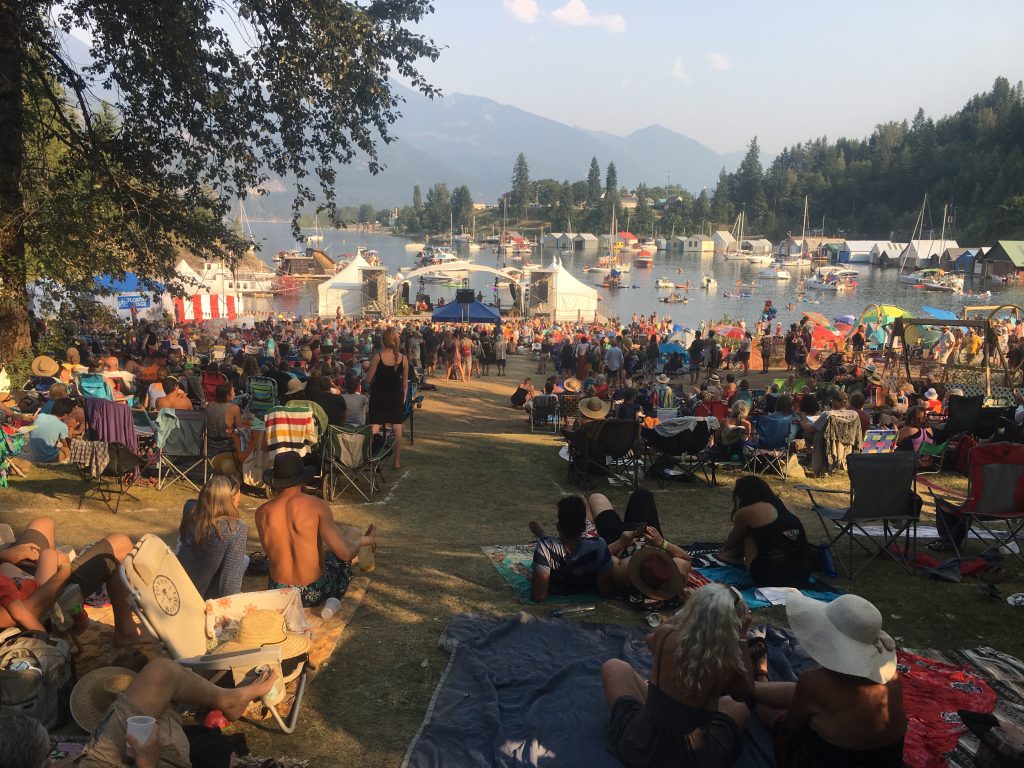 all that jazz… a conversation with Paul Hinrichs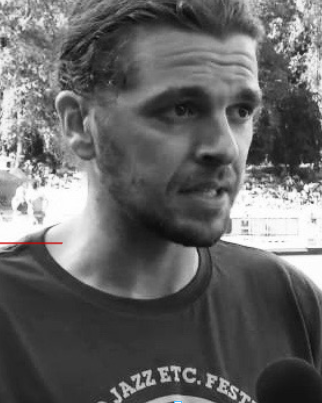 All those mountains, and all that jazz… For over 25 years, the tiny West Kootenay village of Kaslo has played host to one of the world's most celebrated outdoor music festivals. USA Today has called the Kaslo Jazz Festival "one of the 10 best places in the world to enjoy outdoor music in the summer." Rubbing elbows with the likes of the Acropolis in Athens, Denver's Red Rocks, and Ireland's Slane Castle is pretty impressive stuff for a town of 1,000, about as far from freeways and fast-food outlets as you can get, south of the Arctic Circle.
For the citizens of Kaslo, it's becoming apparent as they search for new ways to stimulate an economy once dominated by resource extractive industries, that culture, in all its forms, may hold a key to economic renewal.
It's pretty simple: folks flock to the festival. They buy tickets. They pay for accommodation, food, and entertainment. And of course when they have a good time, they tell their friends and neighbours back home, word of mouth promotion most small towns and rural regions could never afford to buy. And of course in some cases, visitors are so smitten with the place, they vow to return — some of them, permanently.
In the following conversation with Kaslo Jazz Festival Executive Director Paul Hinrichs, we chat about "all that jazz," and how — and why — this particular festival has hung in there and is now growing, when so many others have failed. Must listening for anyone living in a rural community who suspects culture might play a pivotal role in revitalizing their home turf.
And as a postscript, Kaslo Jazz Fest 2017, just ended, was the biggest and best ever. The Festival was completely sold out. For three days, Kaslo Bay looked more like the south of France than the Kootenays, as thousands enjoyed the hot weather, beach, the cool waters of Kootenay Lake, and some astonishing musical performances. Hotels, motels, and B&Bs in the region were fully booked, and campgrounds packed with enthusiastic visitors. While serious number crunching lies ahead, it's likely this year's event will once again show a substantial net profit, while area businesses have just enjoyed what for most will be their best long weekend of the year. And with all the attendant buzz regarding both the quality of the event and the charms of its host village, the long-term benefits to Kaslo may prove substantial.
Interested in how culture can make a huge difference in local rural economies? Then you'll want to check out these podcasts featuring interviews with BC's Sunshine Coast Festival of the Written Word Festival executive director Jane Davidson, Alberta's Rosebud School of the Arts education director Paul Muir, Montana's Red Ants Pants Festival founder Sarah Calhoun, and Minnesota's Lanesboro Arts executive director John Davis.