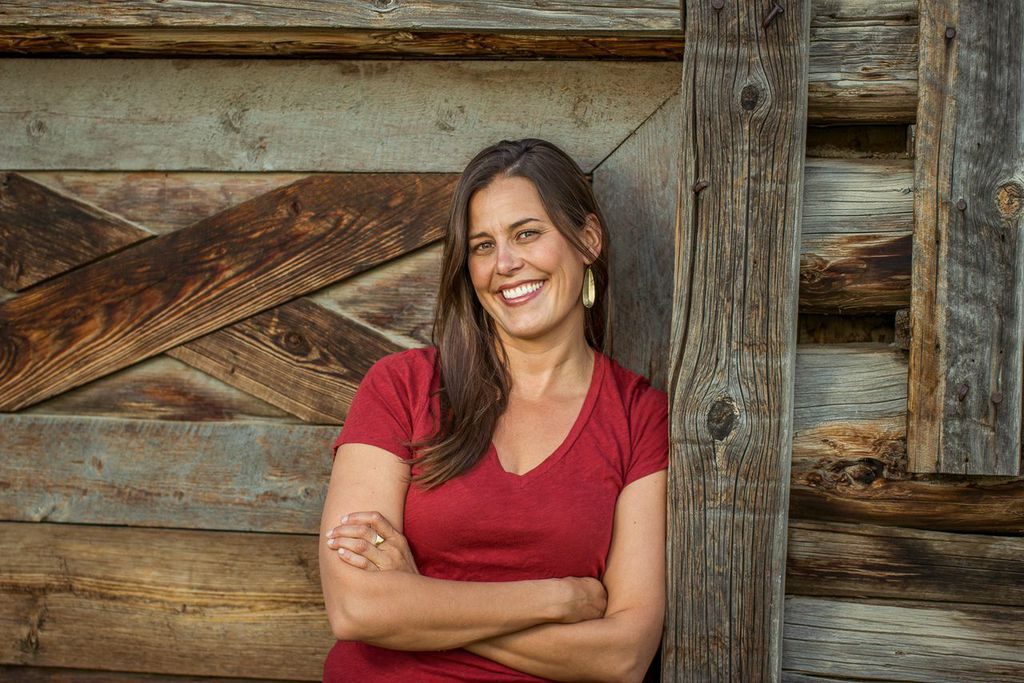 Keeping It Rural 2017 Just Got Even Better!
The old Norwegian proverb, "It's never so good that it couldn't be better" is a great way to describe this year's exciting Keeping It Rural 2017 conference in Kelowna (June 20-21).
For two days, rural leaders and innovators from across North America will gather at the Four Points by Sheraton Kelowna Airport Hotel, giving talks, leading workshops, and holding relaxed conversations with rural British Columbians eager to learn and be inspired.
Outstanding Speakers
Conference subjects range from agriculture (including speakers like Maggie Donin, who leads the Beginning Farmer program at Vermont's Intervale Center, the world leader in farm incubation), to the arts (featuring outstanding presenters, including Morris Ertman, Artistic Director of rural Alberta's wildly successful Rosebud Theatre).
Then there's Australian Peter Kenyon, one of the world's foremost authorities on rural development — from the bottom up. Peter will give a presentation on asset-based rural development that will send audience members scrambling for their notebooks and tablets — and his keynote speech the evening of June 20th will leave the crowd both laughing and inspired!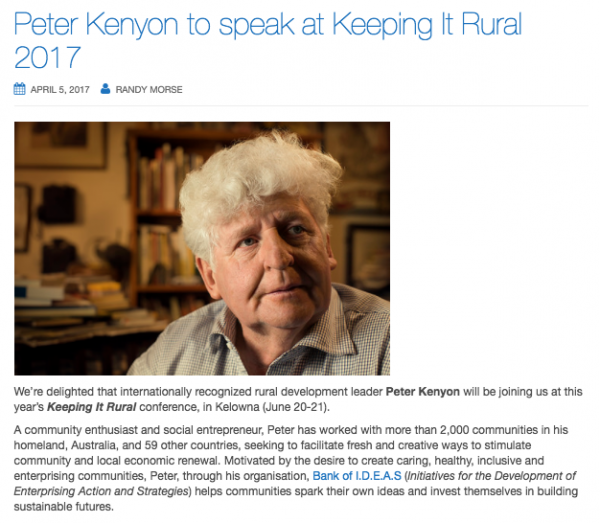 Who says artists — and the communities they live in — have to starve? Minnesota's John Davis, who has led the charge in turning around the fortunes of two small, struggling rural towns using culture as the primary lever, will explain how his work in New York Mills, and today in Lanesboro, Minnesota, has helped revitalize small communities badly in need of a boost.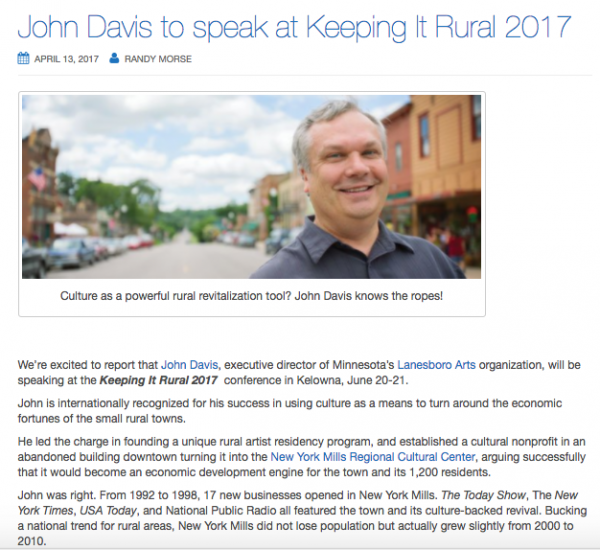 Yes, this year's Keeping It Rural lineup is impressive — but it just got even more exciting!
We're delighted to announce that Montana/s 2011 Entrepreneur of the Year, the founder of Red Ants Pants, the Red Ants Pants Foundation, and the Red Ants Pants Music Festival, Sarah Calhoun, will be presenting. Sarah's tale of how a young woman arrived in tiny White Sulphur Springs, Montana, determined to set up a company dedicated to making women's work clothes that wore well and looked good, has helped transform a community (located in the poorest county in the state) while inspiring thousands of rural girls and women in the process. A fabulous speaker who's been featured in and on everything from National Geographic to CNN, Sarah Calhoun alone is going to be worth the price of admission!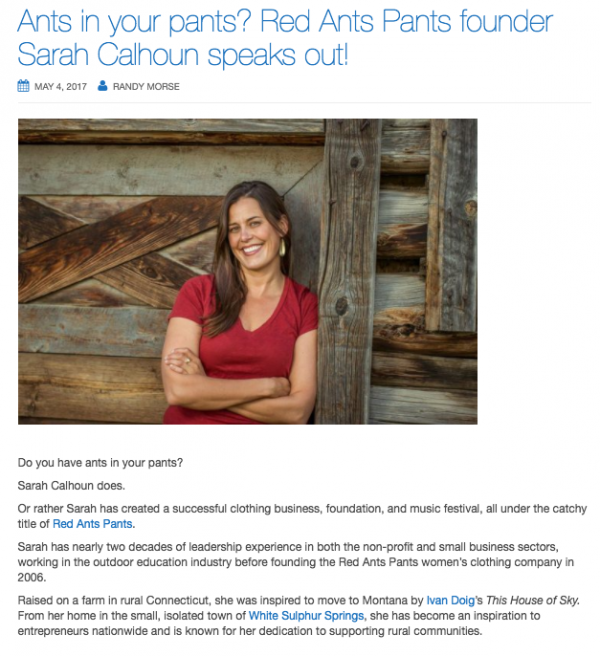 Speaking of admission, if you'd like more information on Keeping It Rural 2017, simply click on the cover below.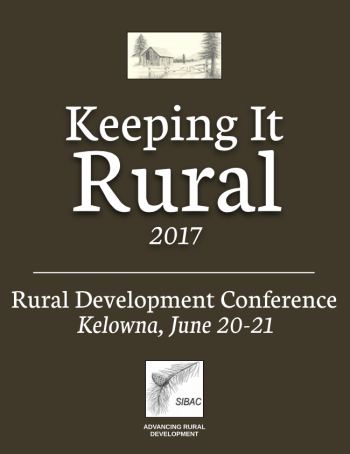 To register for the conference, click here.
Questions? We'd love to hear from you. Contact our Communications Director, Randy Morse, at randy@www.bcruralcentre.org.