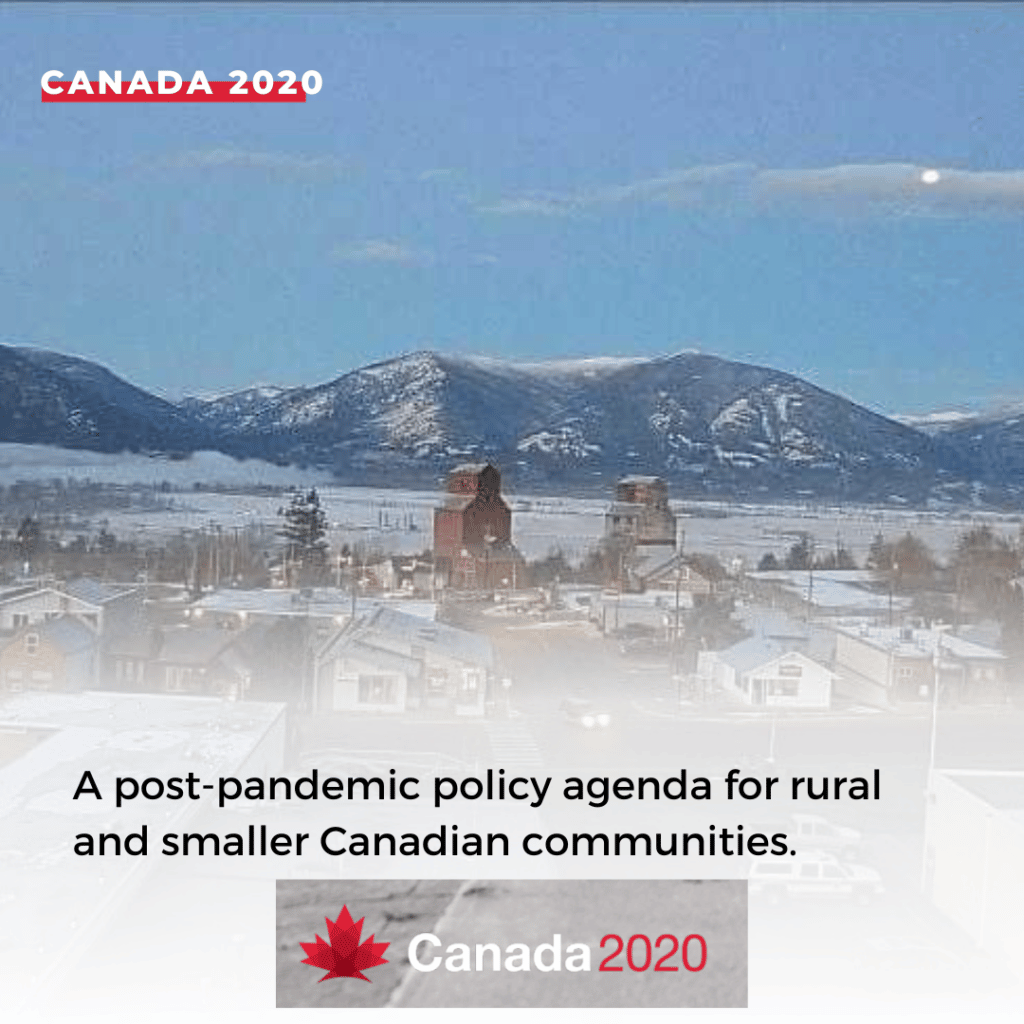 A Post-Pandemic Policy Agenda for Rural and Smaller Canadian Communities
Many of us know someone who, at the height of the pandemic, picked up and moved from an urban centre to a smaller, more rural Canadian community. Though small and rural communities face unique challenges across this country, we know one thing: inclusive and sustainable growth principles are becoming foundational to economic decision-making across the country. We need systems that create opportunities for all, regardless of the size of the community each one of us chooses to call home.
With this in mind, Canada 2020 has undertaken a one-year project of research and convening to identify what we can learn from global and local efforts to build wealth and well-being in these small and rural communities. Led by Canada 2020 Senior Fellow Matthew Mendelsohn and with key support from TELUS, we're thrilled to share the results of this project, intended to sketch out a practical policy agenda that can be implemented in the next three years.
"The twin transitions taking place across societies – towards net-zero and digital – will be at the heart of rural and community economic development in Canada over the next decade," writes Mendelsohn. "Canada should expect and plan for growth, and policy-makers should design and deliver programs in ways that invest in the quality of life and unique assets of smaller communities."
Canada has the opportunity to implement an ambitious new policy agenda for rural and smaller communities that plans for this transition, and for long-term growth.
From this research, a four-pillared agenda can guide our path forward:
Aggressively adopt legislative, regulatory, and reporting frameworks to direct more capital into local communities, even when the short-term business case isn't there.
Build the connective tissue necessary for well-being, with a focus on policies that build digital infrastructure and subsidize transportation, and use new tools to build and repurpose social and economic infrastructure for community and entrepreneurial purposes.
Embed reconciliation into rural development strategies, with a focus on capital, Indigenous ownership, and self-government.

Invest in the capacity of local communities and devolve resources and power so that communities can invest in their own assets and make allocation decisions that they think align with their vision for the future of their communities.
The most important challenges we face manifest themselves differently in rural and urban communities, and so our policy responses must privilege place, community, and local assets. High quality of life in communities of all sizes must remain our guiding principle as we look ahead to Canada's future.