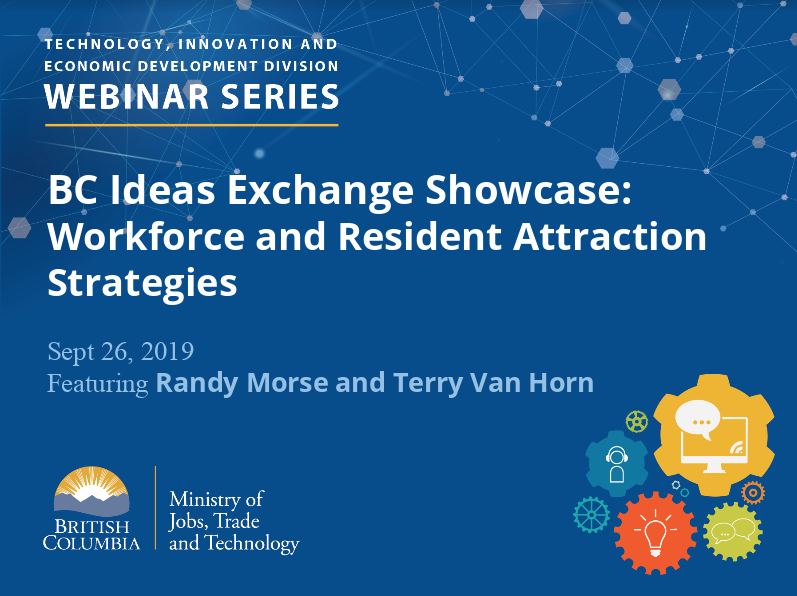 Workforce & Resident Attraction Strategies Webinar
Do you live in a beautiful, unique spot in B.C.? Or maybe your community has a budding industry or development opportunity and you're finding it hard to get the word out there or to attract new entrepreneurs, specialized workers and families?
Every rural community has assets and lifestyle options that make them attractive places to live and work, but without effective attraction strategies, potential newcomers and investors may miss them. The BC Ideas Exchange Story Showcase brings creative examples of campaigns that have brought in new residents and investments to regional communities.
On September 12 at 10AM Pacific, you can tune in to a BC Ideas Exchange webinar to learn what works — and what doesn't — ask questions, and get some ideas for your own community's strategy.
Speakers: BC Rural Centre Communications Director Randy Morse, and Terry Van Horn, Executive Director of Lower Columbia Initiatives and Metal Tech Alley.