Rural Bandwidth + Creative Entrepreneurs = Kootenay Business TV
MOST SMALL towns — let alone tiny villages and rural regions — lack daily newspapers, or radio and television stations. News tends to flow in only one direction in BC — from Vancouver & Victoria out to the rest of us!
Well, two new media pioneers — Kerry McArthur and Mark Wolfe — are changing that, thanks to the existence of rural bandwidth, with the launch of Kootenay Business TV (KBTV), a web-based TV channel completely focused on local Kootenay stories.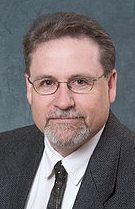 Wolfe is an independent innovator, researcher and nationally recognized scholar with an established track record of launching and/or leading Canada- and world-first communications projects of a strategic nature.
 A leader in rural bandwidth advocacy, he wrote the successful application for funding of a three-year study of the Alberta SuperNet and later authored the White Paper for the Olds Institute that remains a seminal document in the culture of use planning for advanced rural network development. In 2013, he created and organized through the Van Horne Institute the first in an expanding series of Digital Futures symposia on rural broadband in Canada.
A dual citizen with Germany, Dr. Wolfe also has established research and entrepreneurial connections throughout that country, and in the Berlin start-up community in particular.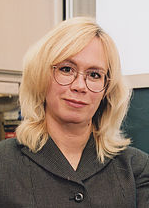 McArthur is a seasoned corporate communicator with extensive experience in internal and financial communications, as well as emerging communications technology applications. In the late 1990s, she designed and managed Shell Canada's inaugural corporate intranet news site with an accompanying quarterly magazine. Later, she innovated the company's Oil Products business by launching and producing OPTV, an internal video streaming model she later replicated in her role as Communications Manager for the Faculty of Education at the University of Calgary. She acted for a brief time as editor of Alberta Country Magazine before turning to graduate school and university teaching.
She earned an MA in communications and followed it by enrolling in the doctoral program at the University of Calgary, where she focused on Anglo-Canadian film and screenwriting policy.  She has begun research for a manuscript documenting the life and work of Canadian animator Evelyn Lambert (to be published by the University of Toronto Press); another textbook on the rural film of Western Canada is also in the works. With Wolfe, she helped develop the University of Calgary's Berlin Summer School – an annual month-long exploration of this historic German city and its cultural highlights.
Wolfe & McArthur are excellent examples of how the availability of high-speed rural bandwidth can — and does — attract entrepreneurs to small towns and rural regions. The combination of a slower, more humane pace, access to nature, lower living costs, and big city bandwidth is a potent combination with web-savvy professionals tired of the rat race!
KBTV officially launched in early October 2016. As Wolfe & McArthur put it, "forget about the traditionally exorbitant costs of video production – we're disrupting that paradigm.  Our web-based newsmagazine project – Kootenay Business TV – is a free media service to the community, with opportunities to advertise and/or sponsor for little more than a song."