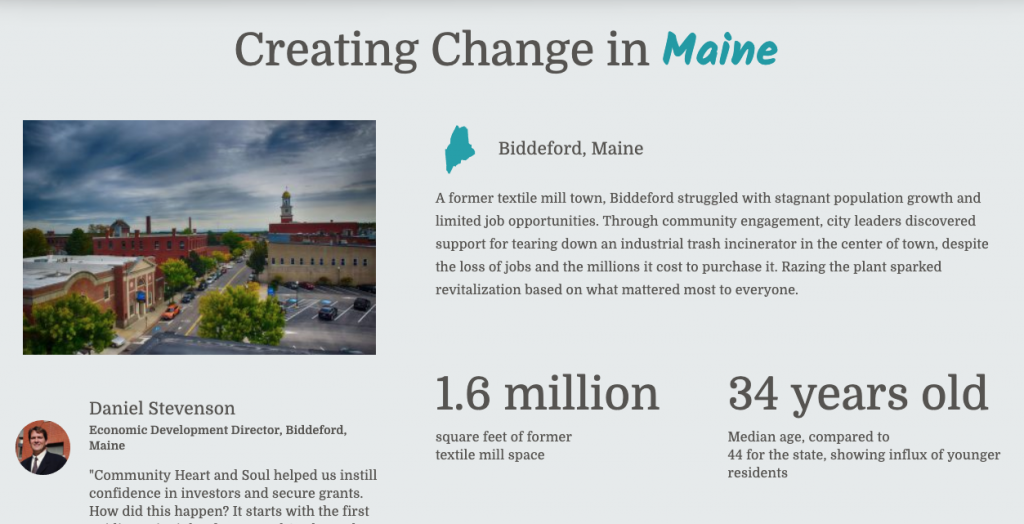 One Maine Town Tees Up New Economic Development
Biddeford, Maine, saw a dramatic economic turnaround after the Orton Foundation's Community Heart & Soul program helped shape the town's Master Plan. Biddeford's Economic Development Director, Daniel Stevenson, talks about how having a solid road map opened the door for $78 million in new projects downtown, including a hotel, new businesses, apartments, and shops.
For more on rural revitalization, visit our Revitalization page.