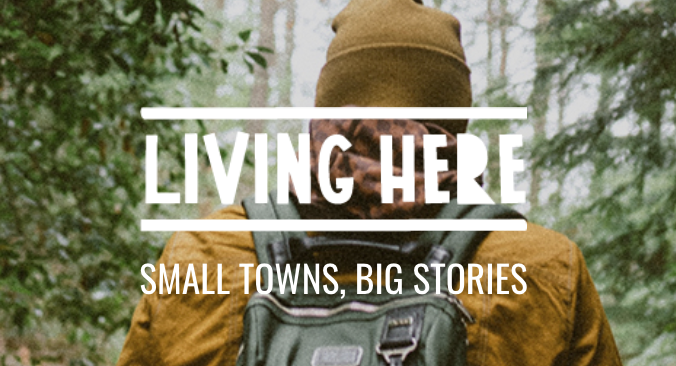 New rural journalism project launches in the Kootenays
Local media are sorely lacking in many rural communities. In the absence of reliable, shared stories and information, communities often miss opportunities to effectively address challenges and seize opportunities.
The West Kootenay Eco Society is doing something about that.
They've launched an  online publication, livinghere.ca, that highlights the positive solutions coming out of  rural communities, focusing on articles that revolve around healthy living, clean energy, land stewardship, and strong rural economies.
Here's what they have to say about this initiative:
People living in the Kootenays and other rural areas of BC are as varied as their different perspectives and as alike as their shared experiences. This diversity is good; it's one of our strengths. Sometimes, though, our different perspectives overshadow our shared values, and that affects our decision making and our problem solving. It's that polarization that we want to tackle head on with this project.

The experience of the COVID-19 pandemic reminds us that our ruggedness and self-reliance give us a unique opportunity to help others. Even in the internet-connected world of today, we live in a remote place where wilderness is our backyard and helping our neighbours is part of daily life.

From volunteering for fire departments to pulling a neighbour out of a ditch, lending a hand is a way of life in a place where the mountain passes can close, power can go out, or flood waters can rise.
Living Here aims to build on our common values to show how we are all in this together. We want to show what we're already doing, what we can do, and what is possible.
We're going deep into the stories from our community so we can find our common ground and hope in this polarized and partisan time. We focus on positive solutions we can build forward from. Local folks have more in common than not. Our community values opportunity, community and our outdoor way of life.
We'll be following this project as it rolls out — it may emerge as an interesting model for other rural BC regions to emulate. And we'll happily share their stores from time to time here on the BCRC website, and through our social media platforms.