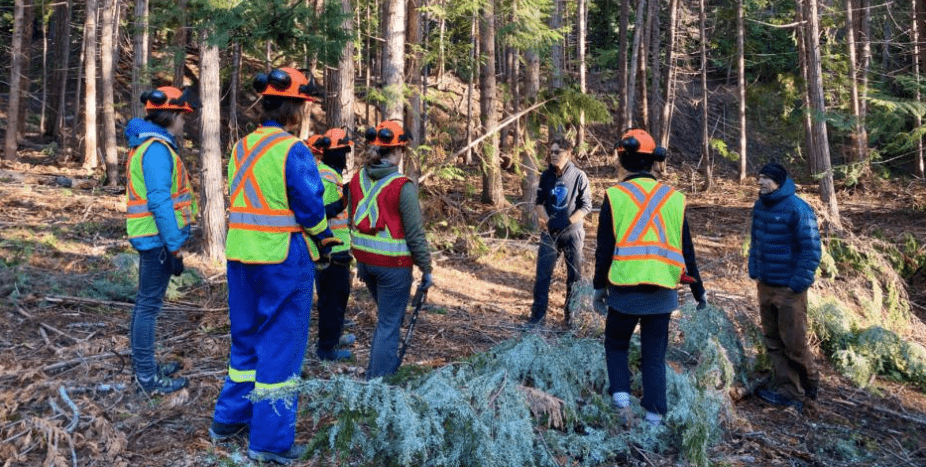 How to Tackle Climate Change: A Youth Labour Force
You're never quite sure what you're walking into the first time you try something. That was certainly the case for 14 adventurous young adults who applied to be crew members of the inaugural Youth Climate Corps (YCC) in the fall of 2020.
Pitched as a climate-solutions program, the plan was simple: give young adults meaningful employment while providing tangible work skills through a variety of climate action and sustainability projects.
For some, like Kim Molyneaux, a recent Selkirk College Environmental Planning Program graduate, it was a good opportunity to gain experience in her chosen field.
"It seemed like a great way to network and be involved in projects on a large scale," she says. "Being a recent graduate, I was looking for an opportunity to gain experience in the environmental field."
For others, the appeal of being gainfully employed in a time of a struggling economy was enough incentive to jump into the unknown.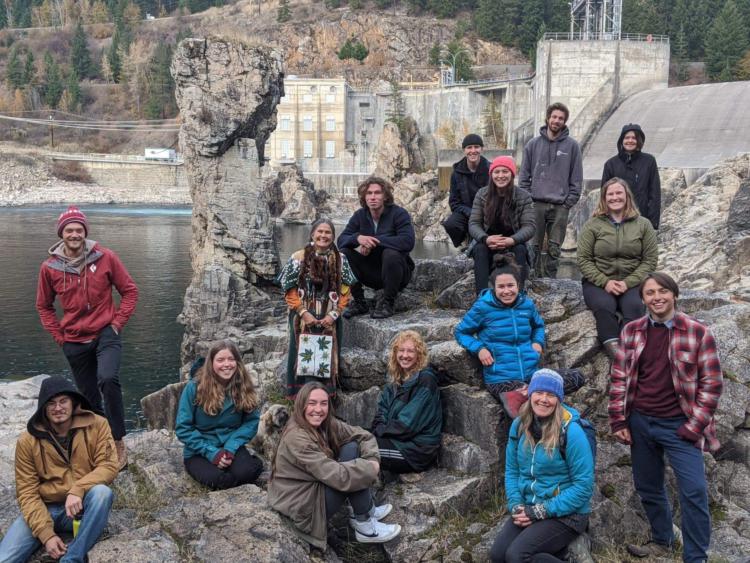 For YCC Program Coordinator Graeme Lee Rowlands, there is an obvious synergy between young people who need opportunity and the massive amount of work that our society will need to meaningfully act on climate.
"The climate crisis is too big and too urgent to be solved just by volunteers or people working on it off the sides of their desks," says Lee Rowlands. "We need a labour force to expedite all the projects that aren't getting done fast enough through status-quo systems."
Regardless of their motivation to join, participants all agreed on one thing; they want to see real transformative action on climate change, opting to put their hands to work on a problem that has been front and centre for their whole lives.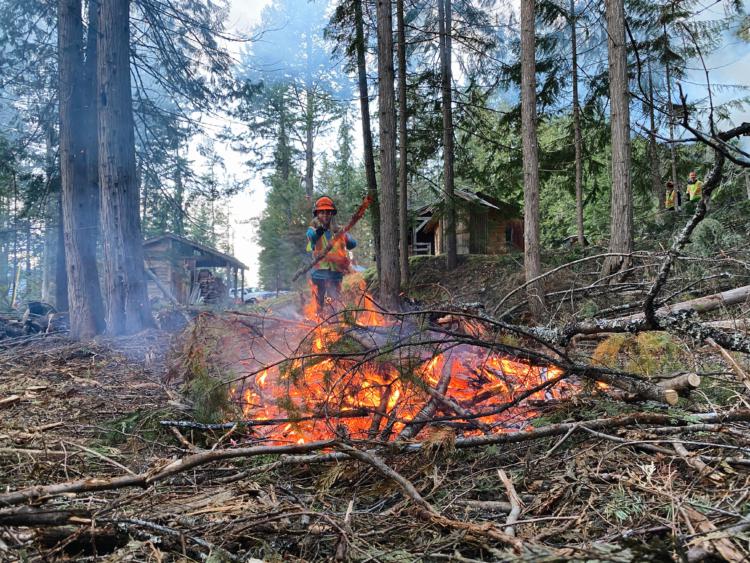 "The climate crisis has been looming out there for me for years, and I increasingly felt that I was not tackling it as much as I would've liked to," reflects Ella Korth. "[YCC] was a great place to learn and take action in a more organized manner."
Several West Kootenay locals had long envisioned a program like this to accelerate local climate action. With COVID-19 and subsequent economic stimulus packages, an opportunity arose to move YCC from a nascent idea toward implementation. Richard Klein and John Cathro brought the idea to Wildsight, and we were delighted to bring this proposal into reality.
The program was split into two phases: the first included training and on-the-ground work in the areas of food security, riparian restoration and wildfire mitigation. The second phase was focused on self-directed engagement projects focused on climate change-related community issues and YCC program development.
While the leadership team planned as much as possible, no one could fully predict how the 14 young adults would react to new situations and unfamiliar dynamics. There were many unknowns that simply could not be planned for. But program leaders agree: the YCC inaugural program went even better than expected.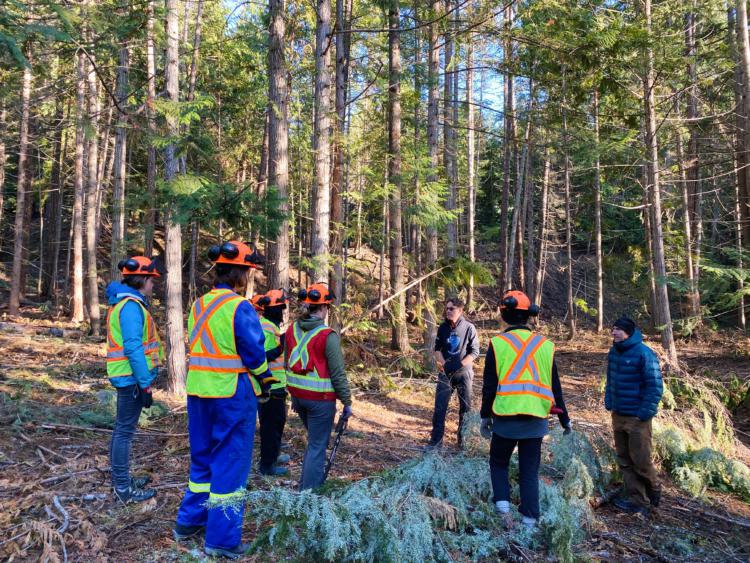 "I've been really inspired by this group of people," remarks Cathro. "Some of the days they had to work it was cold; it was wet. They didn't really know what they were getting into . . . But they just kept showing up, and laughing. They really created a sense of community."
Indeed, the crew members put in more effort than anyone could have hoped, and many share that they developed deep and meaningful friendships through the four-month period.
"I looked forward to going to work every day during Phase 1, and that says much considering a few of those days were spent almost entirely picking up sticks in the rain and snow!" describes Jake Schachter. "The YCC created the program's structural skeleton, and my coworkers covered it with flesh and blood. The friendships I made breathed life into this wonderful program."
Many expected rigorous days and a steep learning curve, but what they did not fully anticipate was the value of the work they completed through the four months.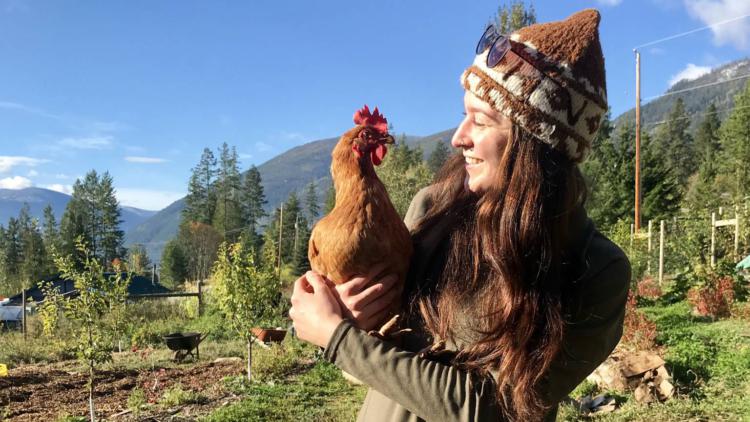 "It was truly a unique program that involved physical work, networking with local professionals, and a space for developing skills to help tackle the climate crisis," describes Kim Molyneaux.
And above all, YCC empowered 14 young adults to go forward with a renewed sense of urgency and agency to tackle the challenge of this generation.
"The YCC is only the start of governments, businesses, and organizations beginning to recognize that this work is even important for young people," asserts Linn Murray. "In my view it is the most important work a human being in my situation and with my privileges could possibly be doing."
In a final act of validation to wrap up the pilot program, YCC was honoured with a Sustainability Leadership Award from the City of Nelson. This award honours individuals, businesses and nonprofit organizations that demonstrate leadership in moving Nelson toward its vision of being a prosperous and resilient community.
"The Youth Climate Corps is a promising model for empowering youth in communities to take action for our global future," Mayor John Dooley said during the Zoom presentation.
In accepting the award, Richard Klein shared, "It feels like we're partway to creating something quite special."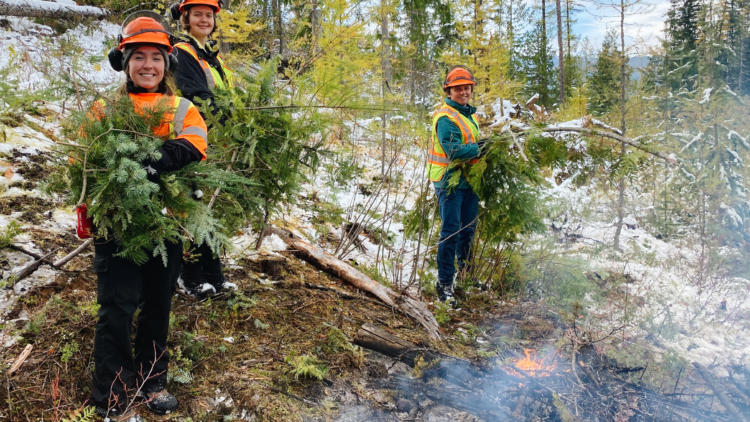 What's next?
We would love to continue YCC's momentum around Nelson and in other communities across the Columbia Basin. Young adults are ready to tackle the challenges of climate change, we need only give them the tools.
"It's our duty," sums up crew member April Gariepy, "that even if it's hard, we do everything in our power to be the change our communities need."
For more information, visit wildsight.ca/youth-climate-corps.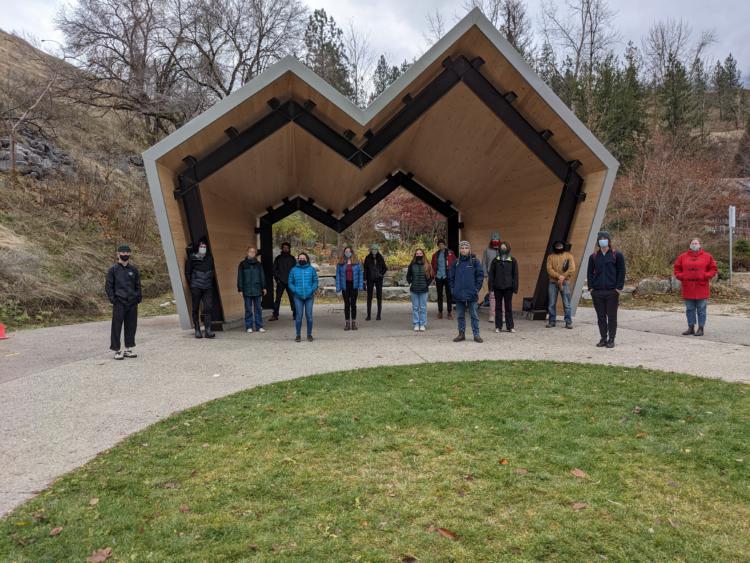 This BC rural success story was first posted  by Lorene Keitch, for Wildsight.