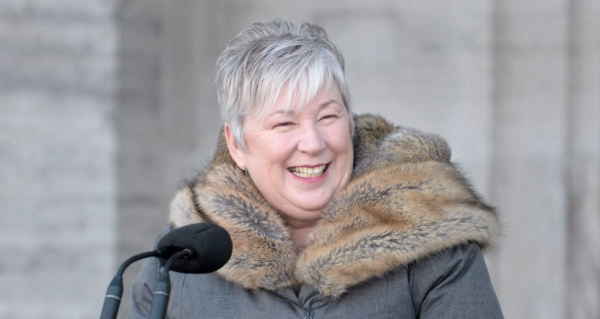 Canada's Rural Economic Development Minister Invites Public Ideas On Ways to Expand Rural Opportunity — News Release
Ottawa, Ontario, March 25, 2019 – Canadians living in rural and northern communities have unique needs. Access to better and more modern infrastructure, affordable housing, and faster, more reliable Internet Service can make a big difference in the quality of life for rural Canadians.
The Honourable Bernadette Jordan, Canada's newly-appointed Minister of Rural Economic Development, is travelling across the country and meeting with Canadians living in rural communities, including families, workers, community and business leaders. At each stop, she is asking for their stories and ideas as the Government of Canada develops an economic strategy that addresses the priorities and needs of rural Canadians from coast to coast to coast.
Since the beginning of her cross-country tour, Minister Jordan has travelled to many rural and remote communities, and the following are some of the key issues that have emerged from her discussions:
The need for high-speed Internet services and wireless connectivity;
Attracting, training, and retaining talent; and
Population aging and outmigration.
In addition to her public engagements, Minister Jordan invites Canadians to share their ideas for creating rural opportunity and ensuring that rural Canada continues to thrive. Send your ideas by email to infc.rural.infc@canada.ca, or by mail to:
Infrastructure Canada, Rural Economic Development Secretariat
180, Kent Street, 12th floor,
Ottawa, Ontario, K1P 0B6
As a rural Canadian myself, I am proud to work for a government that is creating an economic development strategy that addresses the specific priorities of rural Canadians. The best way to learn about those priorities is to hear directly from the families, entrepreneurs, and community leaders of rural Canada. I look forward to learning more as I continue to travel across Canada and I encourage everyone from small and large communities to provide their insights on how we can ensure that all Canadians share in our nation's prosperity.

The Honourable Bernadette Jordan, Minister of Rural Economic Development
Quick facts
To help provide students, families and businesses reliable high-speed Internet to participate in today's economy, Budget 2019 aims to give every single household and business in Canada access to high-speed internet of 50 Mbps download and 10 Mbps upload by 2030, no matter how rural and remote by working with provinces, territories and industry, to deliver $5 to $6 billion in new investments.
To support Canadian businesses and organizations seeking to create or improve tourism-related infrastructure, products or experiences, including a focus on rural communities, Budget 2019 proposes $58.5 million over two years, starting in 2019-20, for the creation of a Canadian Experiences Fund.
To help northern communities more easily access the support they need, the Government proposes to consolidate federal programs that help reduce diesel reliance in Indigenous, northern and remote communities.
Building on the Government's ongoing support for the region to ensure that Arctic and northern communities can continue to grow and prosper, Budget 2019 announces more than $700 million over 10 years in new and focused funding that will bring broad benefits to those communities.
For more on rural economic development, see the BCRC Revitalization page.