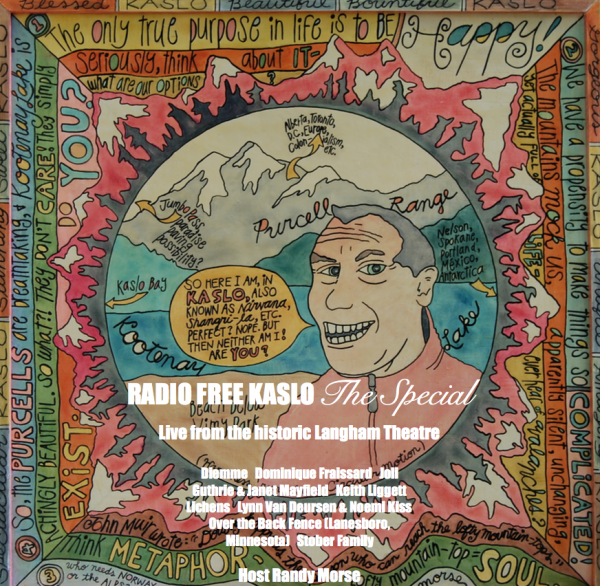 Radio Free Kaslo — a Rural BC Summer Treat!
Nothing tops off a BC rural summer celebration like some good radio!
There's nothing quite like a summer evening, pretty much anywhere in rural BC. Friends and family enjoying a backyard barbecue. Or maybe a campout, in a West Coast cove, or along the shores of a lovely lake in the Interior, with some fun music providing a soundtrack for summer fun.
Well, we have a treat for you.
Turns out the tiny (pop. 1,000) West Kootenay village of Kaslo has its own radio show. Radio Free Kaslo has been broadcasting every week for almost six years now, a half-hour of local news, commentary, and music carried by Nelson's Kootenay Co-op Radio.
This Canada Day, Radio Free Kaslo went all Vinyl-Café — the resultant 1-hour 21-minute show, was recorded in front of a live (and enthusiastic!) audience in Kaslo's historic Langham Theatre, featuring local musicians, actresses, and writers — and even a segment featuring folks in another small, quirky town — Lanesboro, Minnesota.
Now if folks in Kaslo can pull something like this off, what might you and your rural community be capable of?!
We think you'll enjoy the show — just click on the player below to listen online, or to download it so you can listen anywhere, anytime.