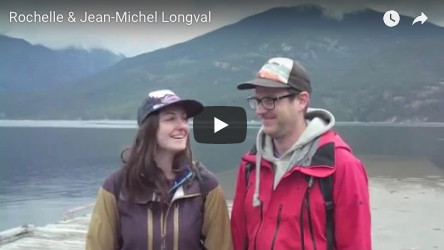 Young City Couple "Escape the City"!
Rochelle and Jean-Michel Longval are typical young urbanites.
Or are they?
Both are professionals. They have no children, an extremely cute dog named Geo, and a nice home in a leafy Calgary neighbourhood. Life for the Longvals would seem to be idyllic.
There's only one catch: they long to escape the city!
With some help from the BC Rural Centre, they may well be on their way toward realizing that goal. Co-winners of the Centre's Escape the City contest, they discuss their visit to the lovely West Kootenay village of Kaslo with the Rural Centre's communications director, Randy Morse in the video below.