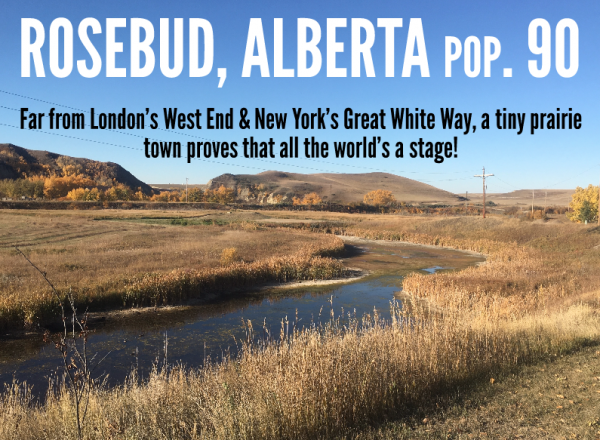 Rosebud, AB Shows the Arts Can Transform a Small Town
Rosebud, AB is tiny (fewer than 100 citizens) but mighty — at least when it comes to using the arts as an effective means of economic transformation.
Every year upwards of 40,000 patrons flock to Rosebud, to eat a fabulous meal and enjoy fully professional theatre, in the middle of "prairie nowhere"!
The Rosebud story is inspirational, demonstrating that it's passion, not size that matters when it come to rural revitalization, and that culture can have a value well beyond mere entertainment!
For more on the importance of culture in rural renewal, visit our Revitalization page.