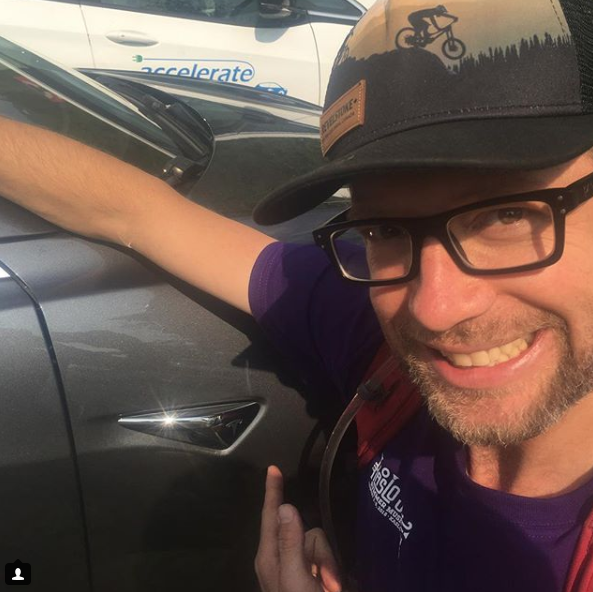 Innovation & Technology Make a Big Difference in Rural BC
Innovation in rural BC — its importance, and how it can be deployed to help with everything from boosting local economies to coping with a changing climate — is an enormously important issue. We highlight this in three wide-ranging interviews with BC rural tech leaders — Salmon Arm's Lana Fitt, Revelstoke's Jean-Marc La Flamme, and Trail's Brian Fry — in the podcast below.
When it comes to assessing the value of rural technology-based innovation in economic terms, Columbia University's Norman Jacknis recently notes that, "The story is that the big cities have had almost all the economic gains of the last decade or so, while the economic life has been sucked out of small towns and rural areas. Yet we are in a digital age when everyone is connected to everyone else on the globe, thanks to the Internet. Why hasn't this theory of economic potential from the Internet been true for the countryside? Well, it turns out that it is true. Those rural areas that do in fact have widespread access to the Internet are flourishing. These towns with broadband are exemplary, but unfortunately not the majority of towns."
In a recent article published by Jacknis and Robert Bell based on research carried out by Professor Roberto Gallardo of Purdue University's Center for Regional Development, the authors argue that those rural communities with broadband and the wisdom to use it for quality of life will not die in this century.
Millennial Trends
While metro areas still capture the majority of new jobs and population gains, there is some anecdotal evidence pointing in a different direction. Consider a CBS article that notes how, due to high housing costs, horrible traffic, and terrible work-life balances, Bend, Oregon, is seeing an influx of teleworkers from Silicon Valley.  The New York Times has reported on the sudden influx of escapees from the Valley that is transforming Reno, Nevada – whether for good or ill,  is not yet clear.
Likewise, a Fortune article argued that "millennials are about to leave cities in droves," and the Telegraph mentioned "there is a great exodus going on from cities," in addition to Time magazine reporting the millennial population of certain U.S. cities has peaked.
Why millennials? Dubbed the first digital-native generation, their migration patterns could indicate the beginning of a digital age-related decentralization.
What About Rural BC?
It's becoming increasingly apparent that small towns like Salmon Arm, Revelstoke, and Trail are seeing their economies boosted by tech-centric initiatives. While not exclusively the purview of millennials, many entrepreneurs and workers attracted to places like these three BC Interior communities, are moving as much for the available bandwidth as for the lifestyle attractions.
The Podcast
Interested in rural tech? Be sure to visit our Technology page — and follow us on Facebook, Twitter, and Instagram.