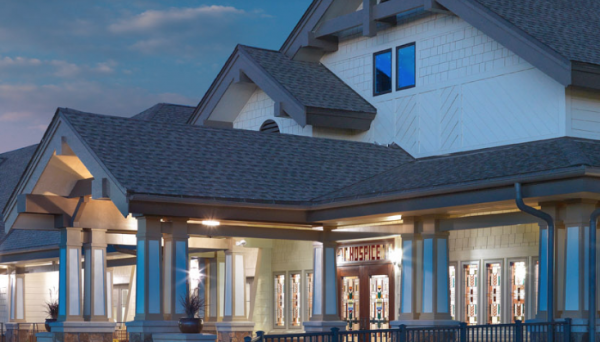 HopeWest Hospice
 is the only nonprofit hospice organization operating in Colorado's Western Slope counties – Mesa, Delta, Montrose, Rio Blanco, and Ouray. It offers palliative care through physician specialist consultations, nursing homes, home-based care coordination, and their "Living with Cancer" program. Grief support is also available to children and adults.
Founded in 1993, HopeWest emphasizes the integration of hospice, palliative care, and grief services to have the most impact in a community. By working with local physicians, nursing home providers, and families, they tailor programs to meet the individual needs of each rural community they serve.
The program has teamed up with home health programs and Critical Access Hospitals to form joint programs. A HopeWest Hospice office is located in the frontier town of Grand Mesa, and their palliative care and grief services are in frontier Meeker in partnership with Pioneers Medical Center, a Critical Access Hospital.
As a philanthropic endeavour, and to provide social support those grieving, HopeWest created three unique spaces: Heirlooms for Hospice resale stores, Spoons Bistro & Bakery, and a coffee shop named Artful Cup. These were designed with the intention of offering a safe space for people coping with loneliness following the death of a loved one.
A unique distinguisher of the organization is its over 1,300 volunteers. These volunteers tend to patient needs and help manage and work at Heirlooms for Hospice, Spoons Bistro & Bakery, and Artful Cup. HopeWest strives to one day be able to provide one volunteer to every single patient.
The experiences of one HopeWest volunteer are described in The Rural Monitor article, Coming Full Circle.
HopeWest Hospice provides care through the following key programs:
For every service, HopeWest also offers:
Interdisciplinary team (nurse, social worker, chaplain, and physician) care wherever the patient resides: home, assisted living, or nursing home
Sliding fee scale for services
Family/caregiver support
24/7 physician, nurse, and pharmacy assistance
Social support
Since its inception, over 22,000 patients and families have been served through the hospice program alone. HopeWest serves more than 2,500 patients and 1,500 individuals coping with grief each year across 8,000 square miles in western Colorado including Mesa, Montrose Ouray, Delta, and Rio Blanco counties. It has also provided access to care for patients who live in remote areas, have no insurance, or have needs not traditionally covered by Medicare Hospice Benefits.
The organization emphasizes compassion to its own employees, as demonstrated by being honoured as a ColoradoBiz Magazine 2015 Top Company Finalist and a "Colorado Best Company to Work For" for 4 consecutive years. They were also nominated for Modern Healthcare's 2015 Best Places to Work and Top Ranking Hospice Organization.
HopeWest's development has not been without its challenges, including:
Financial burdens of data submission and regulatory compliance with Centres for Medicare and Medicaid Services
Managing time and money effectively to reach areas of the Western Slope
Keeping up-to-date on industry practices and impacts
Handling the complexities of accurate electronic medical records
Lacking the financial protections that rural hospitals enjoy such as designations like Critical Access Hospital, Disproportionate Share Hospital, or Sole Community Provider
For more on rural healthcare matters, visit our Health page.