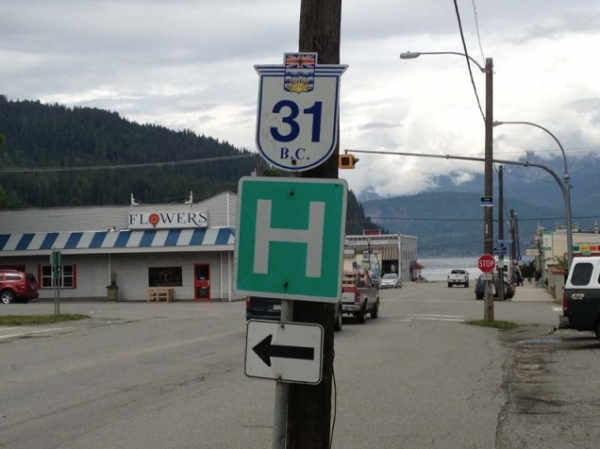 Healthcare in Rural BC Gets a Closer Look
Overview
In 2017, the Joint Standing Committee on Rural Issues (JSC) tasked the Rural Coordination Centre of BC (RCCbc) with visiting every Rural Subsidiary Agreement (RSA) community between 2017 and 2020. These visits will connect with rural practitioners and communities to hear about the context of rural practice and health care delivery (what innovations exist, what works well, what the biggest challenges are), and feed this information back to the JSC, to better support feedback loops between rural practitioners and the programs that support them.
Site Visits will engage Health Partners (Health Professionals, Health Administration, Policy Makers, Community, and Academic Institutions) within each community. From these community meetings, information is collected, anonymized and analyzed into themes to identify the major themes affecting health care delivering in rural communities in BC. As a commitment to the communities, the RCCbc will provide a bi-annual Community Feedback Report to provide updates on the project progress and share the learnings from innovative solutions found throughout the visits. This is the third Community Feedback Report to date.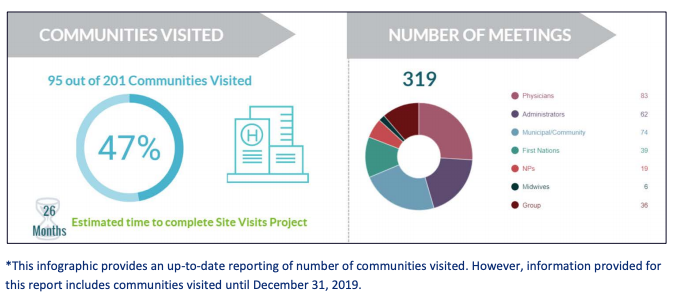 Emerging Themes
A qualitative software analysis program called NVivo is used to identify and highlight emerging themes from community meeting notes. Through this process, approximately 95 communities from June 2017 until December 2019 have agreed to have their responses included.
In November 2019, the Site Visits project presented the following themes to the JSC and this report provides a high-level summary of these focus areas:
— Rural vs. urban perspectives
— Inequity & advocacy
— Sharing innovations
To access the first two RCCbc site visit reports as well as other rural health-related information, visit our Health page.