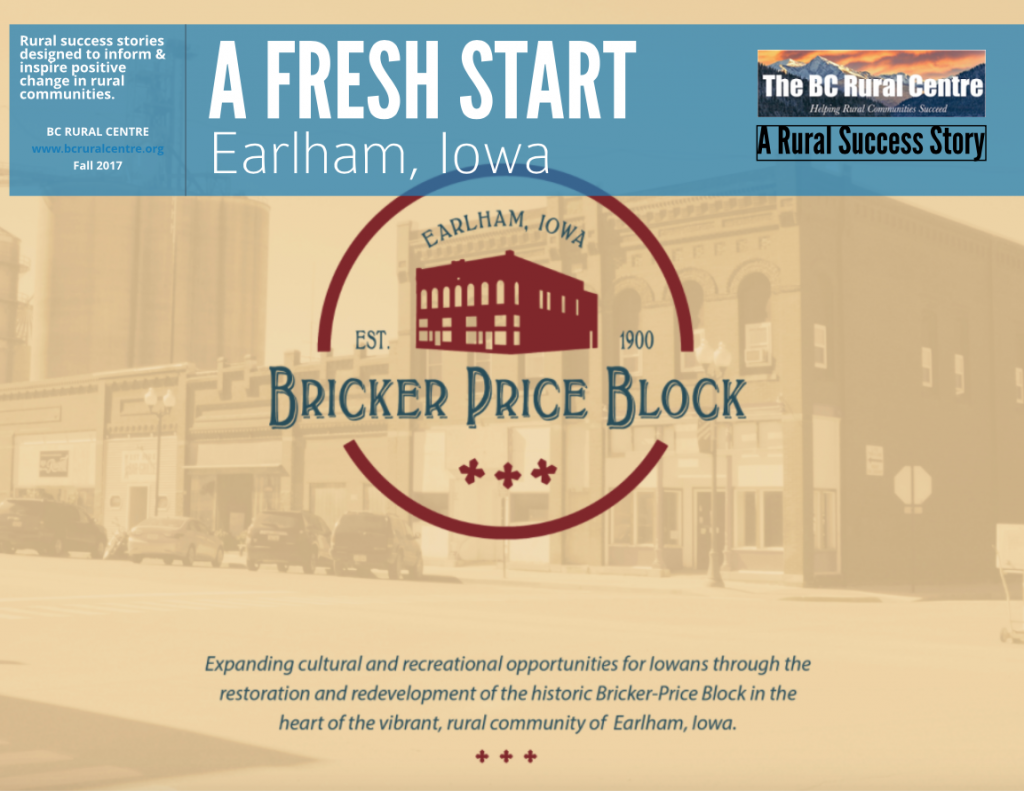 Rural Revitalization, Iowa-Style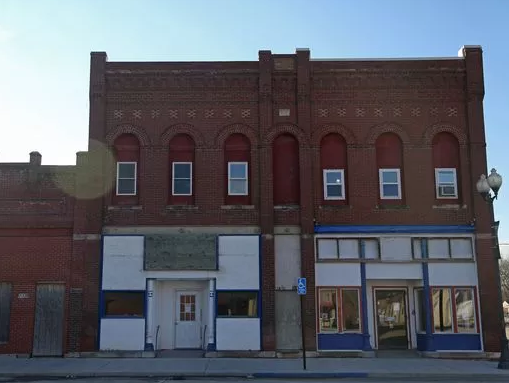 Rural revitalization Iowa-style. There are plenty of small towns badly in need of economic and social renewal across North America.
Earlham, Iowa was one of them.
Through a combination of community resilience and tenacity, and newcomers of means who seem to have truly understood — and respected — the local culture, Earlham is poised to undergo a renaissance.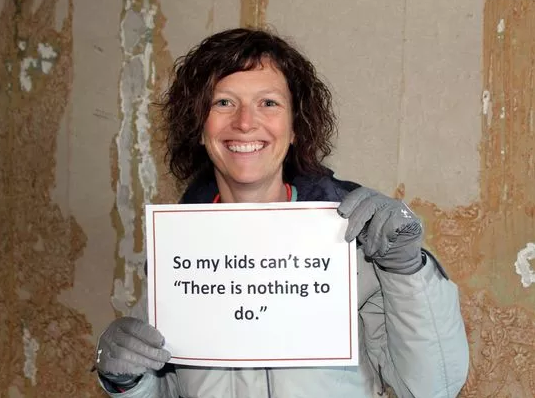 At the centre of this positive change stands the historic Bricker-Price Block, a once-stately building fallen on hard times, standing abandoned as a mute accusation of failed dreams right across the street from Earlham's city hall.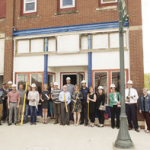 The story of how (wealthy) sheep farmer Sharon Krause, inspired by a local  organization called Chicks With Checks and her overall admiration for the spirit of the people of Earlham decided to turn the Bricker Price sow's ear into a community silk purse is the subject of this BC Rural Centre Success Story.
To view, please click on the cover image below: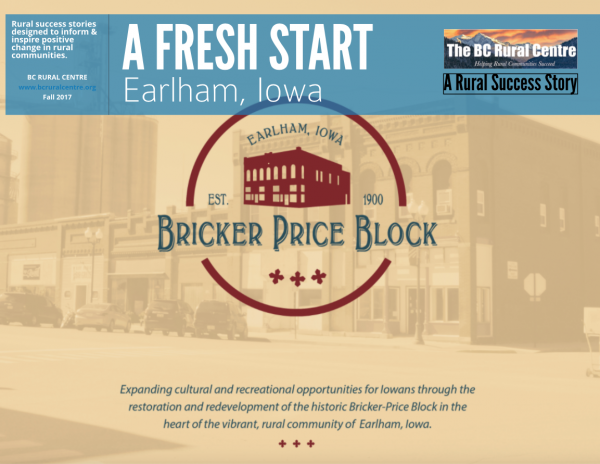 Not every rural community has a Bricker-Price building waiting to be developed. Or a Sharon Krause with the will and financial means to help make it happen. But every community has assets, from local pride to empty storefronts. Assets just waiting to be tapped.
For more information — and inspiration — on rural revitalization, see the rural revitalization section of our website.